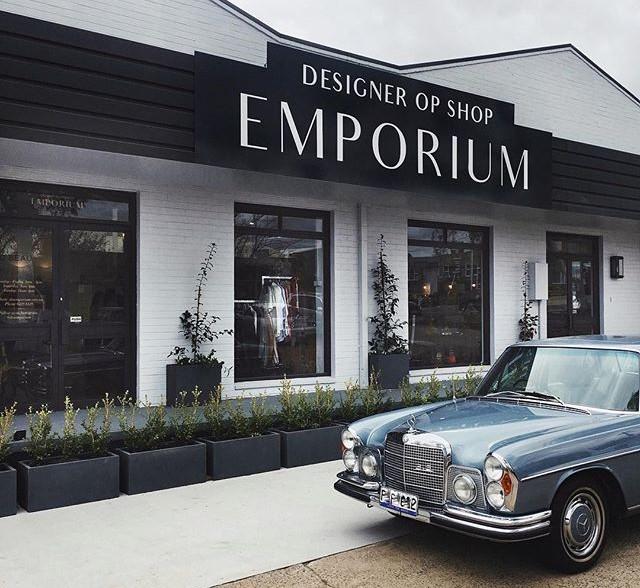 Designer Op Shop Emporium provides an easy and convenient way to purchase pre-loved and vintage designer clothing, glass and homewares at an affordable price. We are a local Canberra based family owned business with over 25 years of fashion retail and buying experience, now located on the corner of Barrier and 1 Lyell Street Fyshwick in Canberra (opposite the Metro petrol station).
Our new and improved store offers something for everyone, with clothing sizes ranging from 6 - 18. Designer Op Shop Emporium provides a wide range of pre-loved stock from ladies daywear, evening wear and accessories all in excellent condition. We strive to offer the best style of national and international designer brands and the highest quality for our customers. With just one of every piece and new stock arriving rapidly, there is always something unique to experience at Designer Op Shop Emporium.
Co-Owners Sharyn and Taylor are a mother-daughter duo who work together to offer our clientele a varied selection of pre-loved items. Sharyn had previously owned a designer fashion boutique (Chin-Chin) for 18 years in the Canberra Centre, gaining valuable experience in the Australian fashion retail industry. She had the pleasure of meeting and buying from many top Australian fashion designers throughout her career. Taylor has recently graduated from FBI Fashion College in Sydney where she studied fashion business, Taylor also regularly travels to Europe gaining inspiration and research from fashion capitals of the world.
We Buy
Designer Op Shop Emporium happily buys off the general public. Feel free to bring your pre-loved items into our new store at 1 Lyell Street Fyshwick for us to look through, keeping in mind we only buy ladies clothing and accessories including shoes in excellent condition and that are for the current or next season. We also buy pre-loved vintage glassware, homewares and small furniture items that are in great condition. If you have a large amount of items on offer we are also happy to organise an appointment where we come to you. We then promptly provide your payment either via a store voucher or via direct deposit directly into your bank account, we do not offer cash for this buying process. Please contact us if you would like any further information.
Delivery
Designer Op Shop Emporium also provide prompt delivery (within Canberra and Queanbeyan) for any large furniture items purchased from us for only $40 per delivery, we'll even take your new furniture piece directly to it's new location within your home.