2IC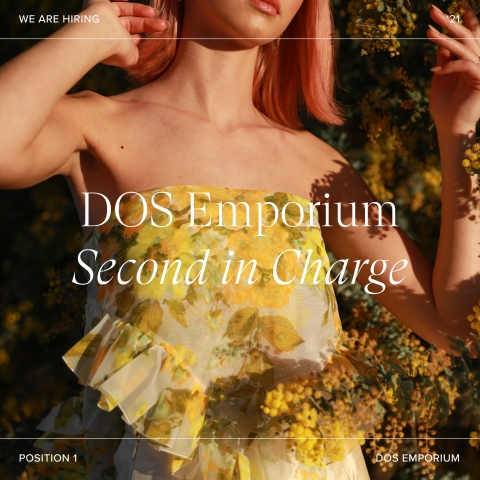 DOS Emporium 2IC
We are after a highly experienced retail enthusiast to join our team at Designer Op Shop Emporium. Our Second in Charge will be someone extremely driven, hard working and reliable. We are after someone who aspires to grow within our business for their career, working closely with our management team. Our 2IC must have a strong interest in fashion, luxury, interiors and sustainability. The candidate will have a strong interest and knowledge of eCommerce, social media and most importantly, retail and exceptional customer service.
Requirements
Previous retail experience - minimum 3-5 years
Preferably retail management experience
Roll to commence Tuesday the 2nd of November*
Must be available to work weekdays and some weekends
Full time position (we are closed Mondays and Public Holidays)
Must be reliable and punctual
6 month probation
Advantages
Become a vital asset to Canberra's leading boutique shopping destination
Work within a fun loving and dedicated family business
Guaranteed leave over Christmas and New Years
Gain incredible insight and knowledge of fashion, interior, retail and business
Opportunities to grow within our business
Desirable trading hours
Full time position
Store discounts
How to apply?